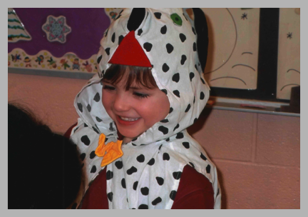 LCPC's purpose is to provide a high quality developmental program that promotes the social, emotional, creative, cognitive, language, and physical development of the children we serve.
LCPC offers a developmental program for children ages 2-1/2 (potty trained) through 5 (not enrolled in Kindergarten) during the hours of 6:45am-5:45pm Monday through Friday.
We are very proud and excited about the programs we offer. As a part of your child's experience, he or she will have opportunities to discover and explore the surrounding world through science, art, music, story time, field trips and social interactions. Please feel free to contact us to find out more about our program.